Morning KI Experience: Aikido Class and Shiatsu Massage Nov 25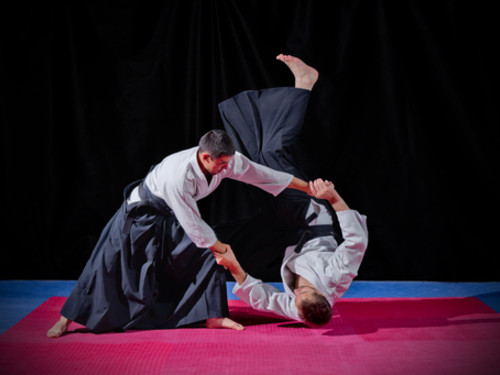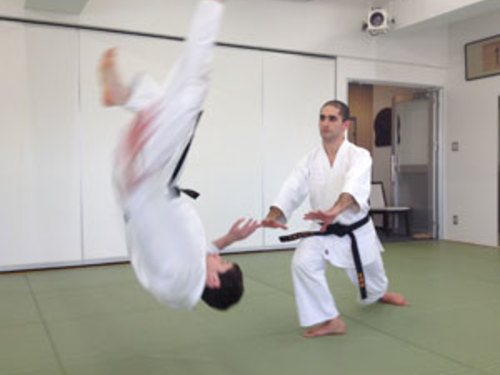 Price

¥54,000

Start time

25 November 2014 06:30

End time

25 November 2014 10:30

Location

Takadanobaba Station, Waseda exit just outside turnstile
---
Sorry
Registrations Ended
Guided by a long-time Tokyo resident American black belt and certified instructor, join an early morning class at a world class aikido dojo (beginners welcome) followed by a full massage at the clinic that serves Japan's national wrestling team. You won't feel the same after this very special morning KI experience. Flexible scheduling possible. Please let us know your dates.
Step off the busy main street near a crowded Tokyo train station into a world of pure focus on physical and spiritual mastery at the headquarters dojo of a leading Aikido lineage. Aikido emphasizes balance, quickness and fluidity to develop the confidence and grace to meet life's challenges with equanimity. You will get a glimpse of this state as well as feeling of participating in a Japanese ritual practice at a fundamental level.
After a one hour class with the dojo's regulars (who welcome all visitors including beginners), your guide will take you on a short taxi ride to an unassuming massage clinic in a residential neighborhood. There a master shiatsu practitioner treats champion athletes, overworked salarymen and anyone else seeking to feel the natural ease and power latent every human is capable of.
This is not the world of spas with fragrant oils and harp music, but a down-to-earth real-world Japanese clinic where the morning TV talk show plays in the background and the massage stops briefly if the phone rings. You will hardly notice the TV or phone, we promise, as you are coaxed and stretched into a new level of connection with your body.
MEET AT 6:30AM sharp just outside Waseda Exit of Takadanobaba Station. (station can be accessed by several lines; follow "Waseda Exit" signs or ask station staff.) Experience ends at same place at 10:30am unless you take your own taxi elsewhere after massage..
--Please bring comfortable workout clothes to change into
--Please indicate any previous injuries/disabilities and your general fitness level or any other concerns. Most people can participate without problem.
--No refund can be given for no-shows or cancellations by you less than 72 hours before start of this tour.
This unique Japanese KI experience is available only to one or two people at a time and subject to confirmation of availability. If you sign up and the date is no longer available we will immediately refund your payment unless there is another date that works for you.
If you are interested but on a date different than the one here, please contact us by mail as far in advance as possible to see if we can fit your schedule.