Otaku Experience: Akihabara In-Depth Tour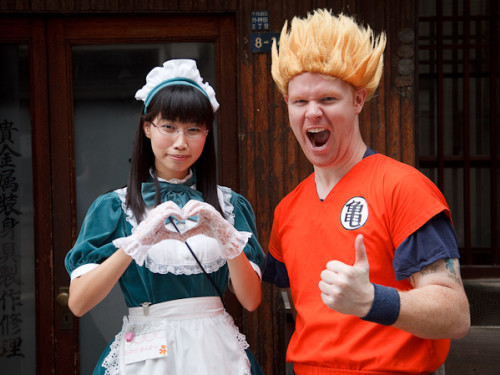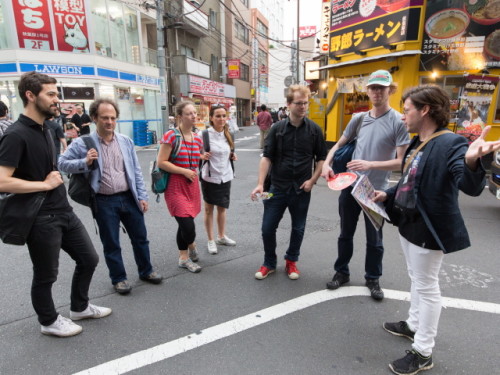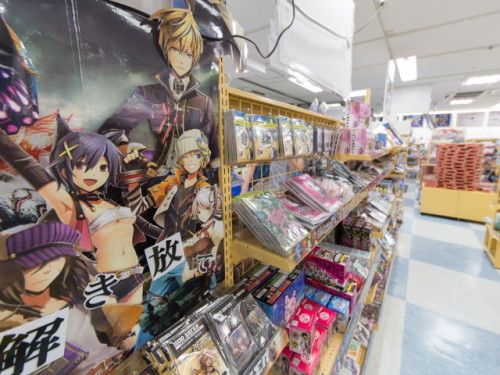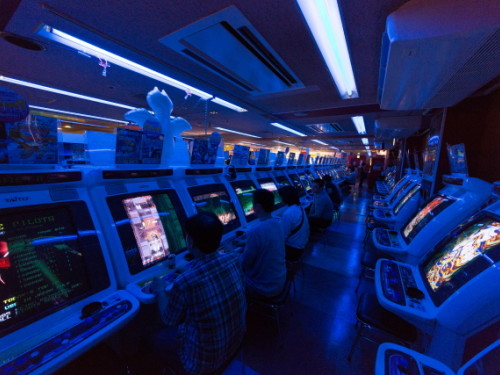 Price

¥15,900

Start time

25 February 2016 13:30

End time

25 February 2016 16:30

Location

Outside main front entrance to Radio Kaikan - JR Akihabara Station, Electric Town Exit, just outside ticket gate to your left
---
Sorry
Registrations Ended
Spend three hours fully immersed in the weird and wonderful world of Japan's subcultures. Virtual relationships? Maid cafés? We'll cover it all in this in-depth small group tour!
"The guide's knowledge is amazing. He answered every question we asked with deep knowledge and with context." -First-time visitor to Japan
Fully immerse yourself in the weird and wonderful world of Japanese otaku culture!
Otaku culture—a fantastic virtual world of manga and anime frequented by Japanese boys and men—has become a phenomenon with international appeal. One of the centers of otaku culture is the neighborhood of Akihabara on the eastern side of Tokyo. Your guide is a expert on the wonderful places, obsessions and rituals of otaku life, and our tour will give you a full experience of Akihabara and advice on how to pursue the otaku path further in Tokyo and back home.
Exploring the area's streets, shops, arcades and performance spaces, you will learn the history of the neighborhood from the rise of postwar Japan's electronics industry to the modern "Cool Japan" era. Our small group will visit landmarks such as the Akiba Jinja and the Radio Kaikan, and walk both Akihabara's main avenues and its narrow back streets. You can eat some of the vending machine "delicacies" that typically serve as fuel for otaku on the go during long waits for events and new product releases. Visit shops for otaku culture specialties such as dating simulator games, fanzines and figurines, and learn about Japan's "idol culture" at performance stages and idol shops.
Learn about Japan's "idol culture" at performance stages and idol shops; and enjoy a visit to one of the area's famous "maid cafés," giving you a chance to explore up close the fascinating world of cosplay and "2.5 dimensionality."
While you are in Japan, don't miss this chance to fully immerse yourself, with the help of an expert guide, in the weird and wonderful world of otaku!
Please see the information below for additional important details about the tour.
Tour size: 1-8
Cash needed: Tour fee of ¥15,900, all taxes covered, includes admission to maid café and one beverage, electronics assembly "maker" experience, and Gachapon capsule toy,
Cancellation policy: No refunds without exception for no-shows or cancellations within 48 hours of start of tour.

Weather: This tour is not cancelled for weather except in extreme circumstances (e.g., typhoons) in which case we will contact you and refund your payment in full.

Physical activity: Moderate, some stops on the tour not accessible by wheelchair
Dress: Casual
Food: Tour includes non-alcoholic drink at maid café but no food. snacks can be purchased at various points..
Wi-fi: Public wi-fi is not available along most of the route of this tour.

Photos/protocols: Please respect the privacy of pedestrians and merchants by refraining from closeup photography of individuals and store merchandise without asking permission. Your guide will advise.

Directions to starting point: Newdays Convenience Store – JR Akihabara Station, Electric Town Exit, just outside ticket gate to your left. See map below.

Guide contact will be provided after you register.

Disclaimer: Parental discretion is advised. The visual environment in a few of the stores visited contains some sexually graphic themes, though mostly in animation form and subject to Japan's censorship rules. If you do not wish to be exposed to such content, please feel free to tell our guide and he will arrange for you to skip those sections.