Otaku Experience: Akihabara Intro Tour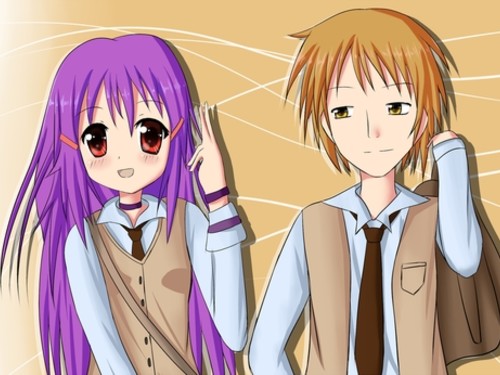 Price

¥7,800

Start time

26 October 2014 13:00

End time

26 October 2014 15:00

Location

Newdays Convenience Store – JR Akihabara Station, Electric Town Exit, just outside ticket gate to your left
---
Sorry
Registrations Ended
Let a leading international expert of Japan's pop culture guide you through the strange and wonderful world of Japan's subcultures.
OTAKU EXPERIENCE: AKIHABARA INTRO TOUR
Welcome to the weird and wonderful world of Japanese otaku culture!
"If we had explored Akihabara ourselves, we would have missed nearly everything Patrick's tour introduced to us."
- First time visitor to Japan
"Simply an outstanding experience. Patrick was so entertaining and informative. Even longtime Japanophiles will enjoy and benefit from Tokyo Way's tours".
- Douglas Erber, President, Japan-America Society of Southern California
Otaku culture—the private world of Japan's boys and men who live in a fantastic virtual world of manga and anime—has become a phenomenon with international appeal. One of the centers of otaku culture is the neighborhood of Akihabara on the eastern side of Tokyo. Your guide is an international expert on the wonderful places, obsessions and rituals of otaku life, and our tour will give you a fun and insightful introduction to Akihabara in just a couple of hours, with lots of tips for choosing the best places to experience further at your own pace.
Exploring the area's streets, shops, arcades and performance spaces, you will learn the history of the neighborhood from the rise of postwar Japan's electronics industry to the modern "Cool Japan" era. We will visit landmarks such as the Akiba Jinja and the Radio Kaikan, and walk both Akihabara's main avenues and its narrow back streets. You can consider eating some of the vending machine "delicacies" that typically serve as fuel for otaku on the go during long waits for events and new product releases. Visit shops for otaku culture specialties such as dating simulator games, fanzines and figurines, and learn about Japan's "idol culture" at performance stages and idol shops. Our introductory tour closes with a look at some of the area's famous "maid cafes" which you can enjoy on your own after the tour.
While you are in Japan don't miss this chance for a quick few hours of fun and education about the weird and wonderful world of otaku!
Sunday October 26 2014 TIME: 13:00-15:00
Starting and ending point: In front of Newdays convenience store just outside Akihabara Station Electric Town exit
Tour fee of 7,800 yen includes Gachapon capsule toy, one vending machine food item, and all taxes
No refund for for any reason for no-shows or cancellation by you after Oct 24, 2014
--Medium amount of walking, including some stairs
--Some stops on the tour not accessible by wheelchair
--Parental guidance suggested: some incidental exposure to soft core sexual content is possible at some of the venues
TOKYO WAY's otaku tours are curated by Patrick W. Galbraith. Patrick received a Ph.D. in Information Studies from the University of Tokyo, and is currently pursuing a second Ph.D. in Cultural Anthropology at Duke University. He is the author of The Otaku Encyclopedia: An Insider's Guide to the Subculture of Cool Japan (Kodansha International, 2009), Tokyo Realtime: Akihabara (White Rabbit Press, 2010), Otaku Spaces (Chin Music Press, 2012) and The Moe Manifesto: An Insider's Look at the Worlds of Manga, Anime and Games (Tuttle, 2014), and the co-editor of Idols and Celebrity in Japanese Media Culture (Palgrave, 2012) and Debating Otaku in Contemporary Japan (Bloomsbury, 2015).