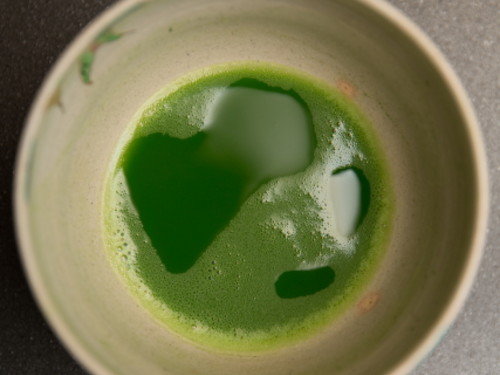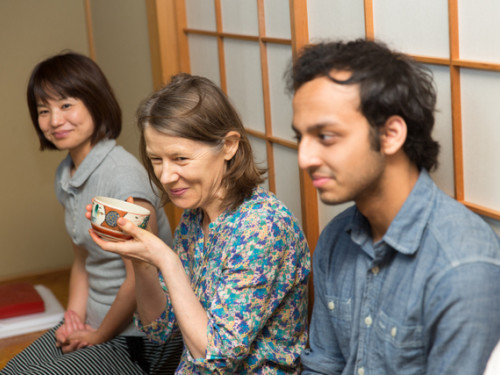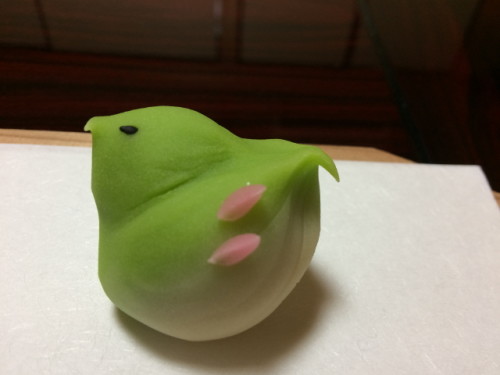 Price

¥8,000

Start time

1 April 2015 10:30

End time

1 April 2015 12:15

Location

Ext #2 turnstile Iriya Station (Hibiya Subway Line) station H-18
---
Sorry
Registrations Ended
Visit a traditional tearoom where a Tea master will serve you matcha tea with formal yet warm hospitality. Then it is your turn to make a cup of tea.
Your tea master greets you even before you enter the tea room, at the bamboo spout outside his home in an older Tokyo neighborhood, where he will demonstrate the purification ritual of washing your hands. Even before his brief introduction to the history and philosophy of Tea inside the soothingly beautiful tea room, you will have started to experience what the ceremony's 16th century founders were trying to achieve. The teacher will serve you a delicious cup of matcha green tea in the traditional way, flawlessly performing dozens of well-practiced small steps to convey his deep spirit of hospitality. A tea master changes details of the ceremony to reflect the passing seasons: come back next month and the kettle, bowl, sweets, scroll and other elements will all be different. Then it is your turn to make a cup of tea, savoring fully the present moment while connecting to the universal spirit that is Tea.
Our small group (maximum 5 people) will meet at a nearby train station and go with our guide to the tea master's home. You may participate sitting in a chair or on the floor in traditional style. You may take photos and video during the ceremony or take photos at the end. Tea and artistic traditional Japanese sweets are served.
Please see the information below for additional important details about the tour.
Tour size: 1-5
Cash needed: None .
Cancellation policy: No refunds without exception for no-shows or cancellations within 48 hours of start of tour.
Weather: This tour is not cancelled for weather except in extreme circumstances (e.g., typhoons) in which case we will contact you
.Physical activity: Limited. Sitting on floor Japanese style, which can be challenging, is totally optional (chair provided)
Dress: Casual, but out of respect please avoid very sloppy clothes. Socks are required because you must remove shoes at entrance.
Food: Tea and small sweets. Please advise in advance of any food allergies.
Wi-fi: Not available at the tearoom.
Photos/protocols: You may take photos and videos during the ceremony or at the end.
Starting point: Exit #2 turnstile Iriya Station (Hibiya Subway Line) station H-18
Guide contact will be provided after you register.