Tokyo Daily Life Food Tour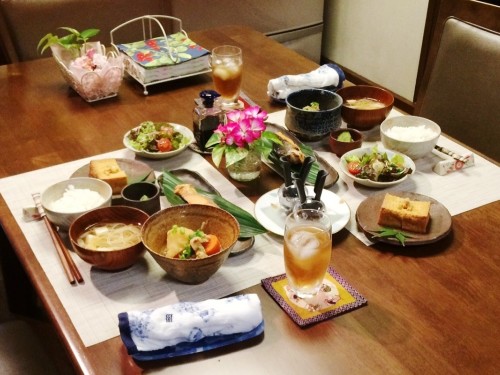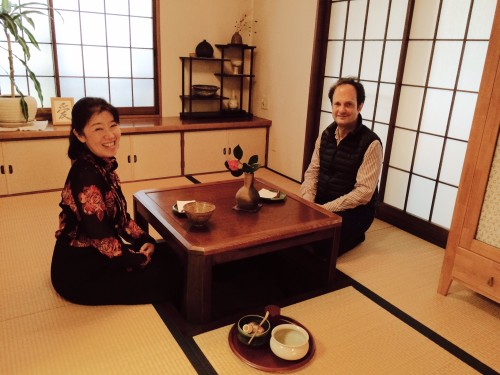 Price

¥24,000

Start time

1 March 2016 12:20

End time

1 March 2016 18:20

Location

Fleurage flower shop – JR Shinjuku Station, South Exit, just outside ticket gate
---
Sorry
Registrations Ended
Experience up close the essence of Japan's cuisine with a home visit lunch and cooking demo, visits to a supermarket and other stores and a casual dinner in an intimate neighborhood food pub.
Japanese food and the culture around it ("washoku") has been declared a world treasure by UNESCO, and the influence of Japanese food can be felt on high cuisine around the world. But the source of washoku's excellence is in the daily food culture of the Japanese people, a food culture both simple and elaborate, delicious and healthful. What better way could there be to immerse yourself in Japanese culture than to explore (and eat) washoku!
This small group (maximum 5 guests) six-hour tour meets before lunch at a major train station for a short ride to an ordinary home for a short cooking demonstration and an authentic washoku lunch followed by a casual home tea ceremony and a chance to fold your own chopsticks holder from Japanese washi paper. Later we visit a local supermarket, kitchenware store, alleyway market and food gift section of a department store, with time out for a popular street food snack. After all this wandering you will be ready for a light dinner in an intimate Japanese neighborhood food pub. You'll be back in the city center by 6:20 p.m. ready for Tokyo night life, or you can read the recipes in the manga-style cookbook you received during the tour.
Please see the information below for additional important details about the tour.
Tour size: 1-5 people
Cash needed: Tour fee of ¥24,000 includes lunch, light dinner, casual tea ceremony, street food snack, craft experience, and cookbook plus all taxes. Please bring ¥1,000 for transportation. Credit card accepted at some shops on the tour.
Cancellation policy: No refunds without exception for no-shows or cancellations within 48 hours of start of tour.

Weather: This tour is not cancelled for weather except in extreme circumstances (e.g., typhoons) in which case we will contact you and refund your payment in full.

Physical activity: Some walking and riding train and bus, but mostly eating.
Dress: Casual
Wi-fi: Public wi-fi is not available along most of the route of this tour.

Photos/protocols: Photos fine at all venues unless guide advises otherwise.

Directions to starting point: Fleurage flower shop – JR Shinjuku Station, South Exit, just outside ticket gate

Guide contact will be provided after you register.

Please advise if you have any food allergies or strong food dislikes.