Tokyo Rock Scene Night Tour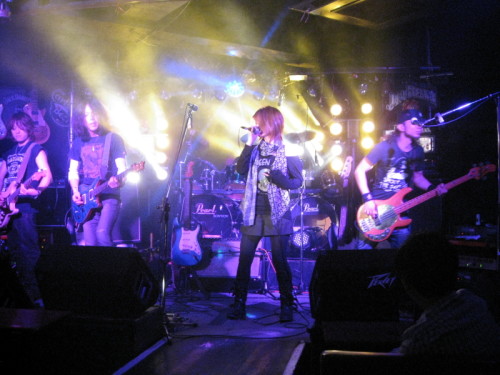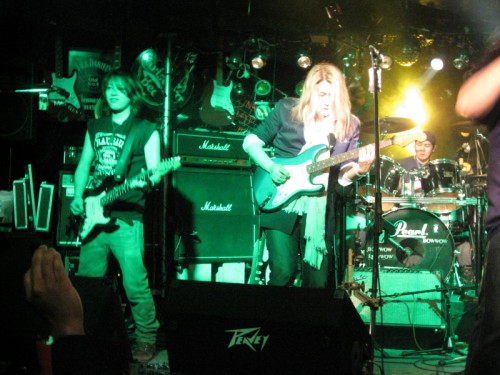 Price

¥22,000

Start time

27 January 2015 19:00

End time

27 January 2015 23:00

Location

Almond Café at Roppongi Crossing
---
Sorry
Registrations Ended
Enjoy an evening in a famous Tokyo rock music club with a bilingual guide who is himself a rock guitarist.
While rock music certainly did not originate in Japan, Tokyo is home to a dynamic rock scene with some world-class artists, some very skilled imitators of Western bands and many enthusiastic aspiring rockers and fans. Some people say that the Japanese have taken rock music clubs to a kind of perfectionist extreme with a devotion not found anywhere else in the world.
We are pleased to offer an evening at a leading rock music club in the Roppongi entertainment district featuring music from the 60s, 70s and 80s. Your bilingual Japanese guide is himself a talented rock guitarist who knows the Roppongi rock club scene and neighborhood well. He will make sure you fully enjoy your evening and also get into a taxi headed to your hotel (or your next destination) when the evening ends.
After arranging to meet at a major Roppongi landmark, your guide will take you for a few drinks and a light meal at a typical Japanese food pub "izakaya" and then to the club.
Let an insider show you some Tokyo rock 'n' roll!
Please see the information below for additional important details about the tour.
Tour size: 1-6
Cash needed: Tour includes guide and club admission with first drink. Please pay in cash for your own food and drink at stops before the club. Allow ¥3,500-¥4,000.
Cancellation policy: No refunds without exception for no-shows or cancellations within 48 hours of start of tour.

Weather: This tour is not cancelled for weather except in extreme circumstances (e.g., typhoons) in which case we will contact you and refund your payment in full.

Physical activity: Minimal
Dress: Casual
Food: Tour includes light meal and drinks but must be paid for out of own expense (see 'Cash needed' above). Please prepare accordingly.
Wi-fi: Unavailable

Photos/protocols: N/A but if necessary your guide will advise.

Directions to starting point: Clock tower outside Almond Café at Roppongi Crossing, a well-known landmark. See map below.

Guide contact will be provided after you register.

Disclaimer: All participants must be at least 20 years old. Japan has very strict drug laws. Use of illegal drugs is strictly prohibited on this tour.