Women's Otaku Scene in Ikebukuro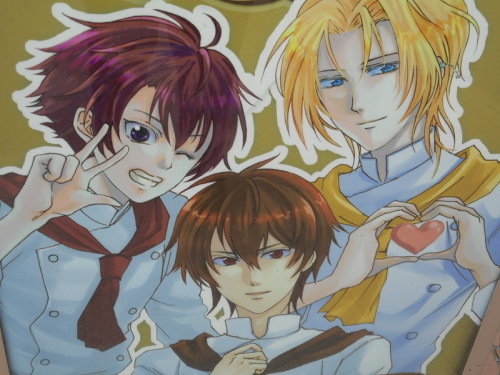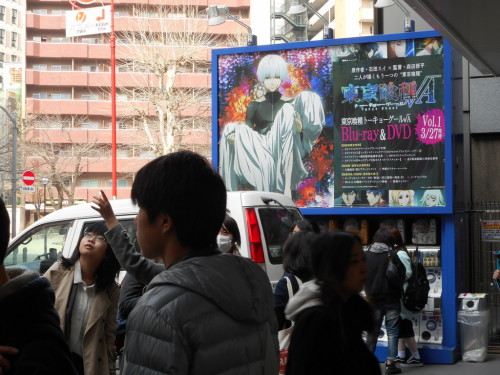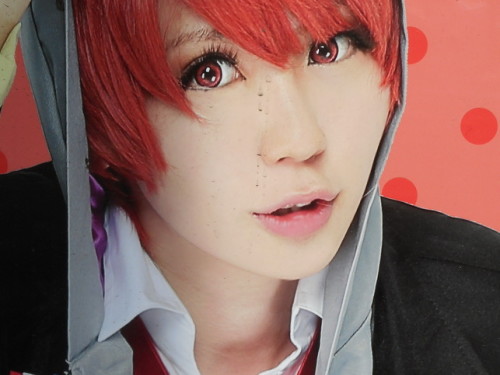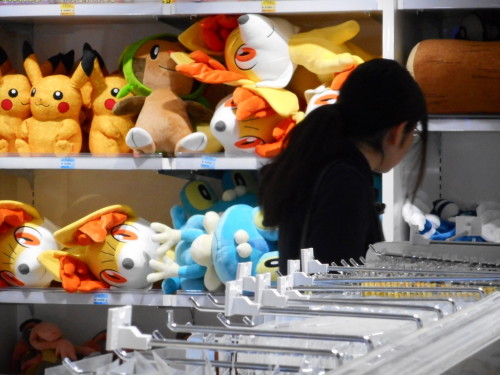 Price

¥13,900

Start time

13 March 2015 13:00

End time

13 March 2015 16:00

Location

IkeFukuro stone owl statue near North exit of JR Ikebukuro Station.
---
Sorry
Registrations Ended
Young female otaku in Tokyo have a rich fantasy culture of manga, anime and games centered in Ikebukuro, across town from Tokyo's male otaku capital of Akihabara. In this groundbreaking tour, Otaku expert and social anthropologist Patrick Galbraith will introduce the shops, cafes and stages where young Japanese women express and explore their identity.
Like their male counterparts, young female otaku in Japan enjoy a rich and diverse fantasy culture of manga, anime, games and related merchandise, personalities and services. If male otaku congregate in Akihabara in eastern Tokyo, then female otaku do the same in Ikebukuro on the west side. On this tour, otaku expert and cultural anthropologist Patrick W. Galbraith will introduce the shops, cafes and stages where young Japanese women express and explore fantasy and identity. In Ikebukuro, you will see many works of the "boys love" genre, which focuses on passionate friendship and more between young men, which is produced and consumed primarily by heterosexual women who ironically self-identify as fujoshi or "rotten girls." Other points of interest include visual-kei rock famous for its costuming and gender-bending, danso cafés, where female customers are served by female staff dressed as beautiful boys, and "2.5-dimensional musicals," where anime characters from series such as "The Prince of Tennis" and "Naurto" are brought to life in stage productions.
A major center of manga and anime culture before the rise of Akihabara in the late 1990s, Ikebukuro is home to attractions sure to please the general otaku audience, too. Though still attracting female fans, Sanrio and its Hello Kitty welcome you to the world of "kawaii" or cute culture, which is reflected in merchandise on display in the Pokemon Center. J-World Shonen Jump offers a glimpse of the various fantasy worlds made famous by "Weekly Shonen Jump," Japan's most successfully weekly comics magazine, which counts among its most devoted readers young women attracted to and produced fan-fiction about charismatic male characters from series such as "Dragon Ball" and "Bleach." Please see the information below for additional important details about the tour.
Tour size: 1-10
Cash needed: Tour fee of ¥13,900, all taxes covered, includes visit to a danso cafe and one beverage there, and a snack at J-World Shonen.
Cancellation policy: No refunds without exception for no-shows or cancellations within 48 hours of start of tour.
Weather: This tour is not cancelled for weather except in extreme circumstances (e.g., typhoons) in which case we will contact you and refund your payment in full.
Physical activity: Much of the tour spent walking or standing; at certain points, we climb a staircase
Dress: Casual
Food: Tour includes a beverage at danso café and snack at J-World Shonen. Please indicate any food allergies.
Wi-fi: Public wi-fi is not available along most of the route of this tour.

Photos/protocols: Please respect the privacy of pedestrians and merchants by refraining from closeup photography of individuals and store merchandise without asking permission. Your guide will advise.

Directions to starting point: IkeFukuro Stone Owl statue at North and East exits of JR Ikebukuro Station..

Guide contact will be provided after you register.

Disclaimer: Parental discretion is advised. The visual environment in a few of the stores visited contains some sexually graphic themes in cartoon form and subject to Japan's censorship laws. If you do not wish to be exposed to such content, please feel free to tell our guide and he will arrange for you to skip those sections.