Zen Experience in Kamakura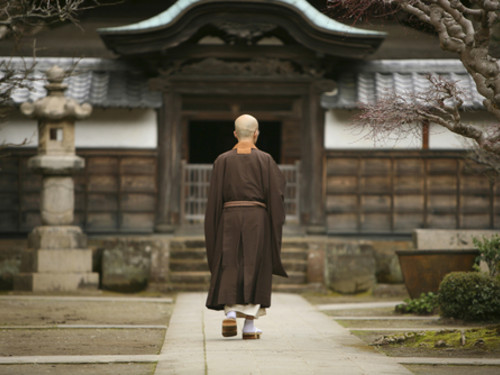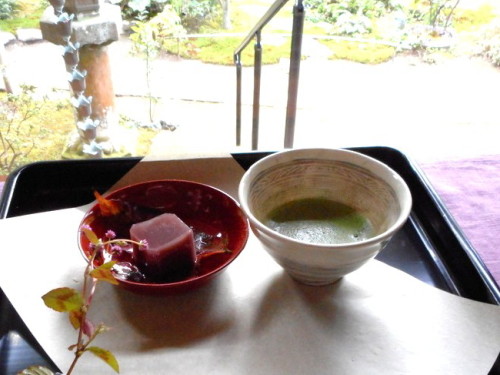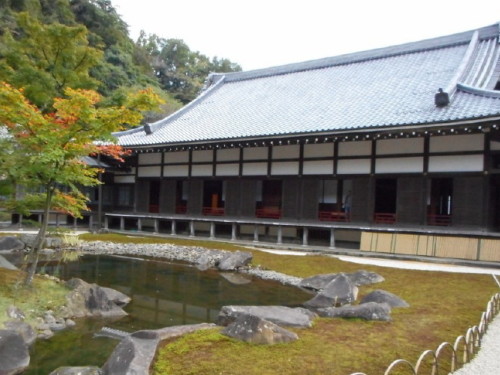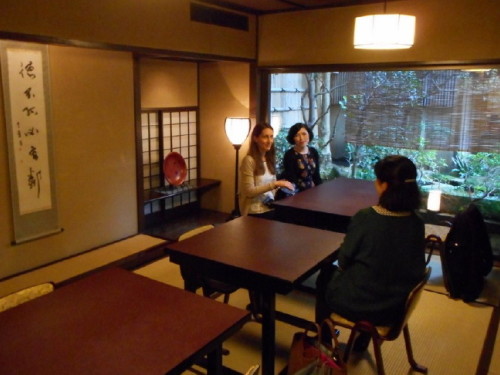 Price

¥33,000

Start time

30 January 2016 11:30

End time

30 January 2016 19:00

Location

Fleurage flower shop – JR Shinjuku Station, South Exit, just outside ticket gate
---
Sorry
Registrations Ended
Practice with a group of meditators and a monk in an 800-year-old temple and enjoy a meal at Japan's most famous gourmet Zen vegetarian restaurant
This tour offers a contemplative experience of Zen and the culture around it. Our small group will gather at 11:30am in central Tokyo and travel together by train to Kita-Kamakura, a major center of Zen Buddhism in Japan. We will enter a major Zen temple founded in 13th century, and join an open Zen meditation (Zazen) session for laypeople led by one of the temple's monks. We will sit cross-legged on meditation cushions on the floor, but it is not at all required to sit in true full- or half-lotus position; in fact, many of the Japanese participants will not be doing so. Your guide will brief you in advance on temple protocol and what to expect during the Zazen, which will consist of two separate 15- to 20-minute sittings with a break in between and brief comments by the monk (in Japanese).
After the Zazen ends we will explore the serene grounds of the temple and other temples close by. Photographers and nature lovers will enjoy the peaceful and elegant settings. We will take a tea break and also visit a few shops offering local crafts and other gifts. We will then go to a nearby Michelin-listed restaurant famous throughout Japan for its Zen vegetarian Shojin Ryori cuisine. There we will enjoy a multi-course meal as well as explanations of the Shojin Ryori tradition and what we will be eating.
By 7:00pm we will be back to Tokyo, satisfied and perhaps a bit more serene than when we started.
Please see the information below for additional important details about the tour.
Tour size: 1-4
Cash needed: Tour includes all admissions, transportation, gourmet vegetarian dinner and matcha green tea snack. Any alcohol consumed with dinner is paid separately by customer.
Cancellation policy: No refunds without exception for no-shows or cancellations within 72 hours of start of tour.
Weather: This tour is not cancelled for weather except in extreme circumstances (e.g., typhoons) in which case we will contact you and refund your payment in full.
Physical activity: Light to moderate
Dress: Casual, please wear clothes comfortable and modest for sitting. Shoes and socks must be removed in the meditation hall but women may wear tights.
Food: Tour includes a tea break and dinner but not lunch. Please prepare accordingly. Alcohol at dinner optional at own expense.
Wi-fi: Phones must be completely off inside the meditation hall.. Wi-fi is unlikely to be available elsewhere during this tour..
Photos/protocols: The temple offers ample opportunities for great photos. Your guide will advise you on temple protocol which is strict.
Directions to starting point: Fleurage flower shop – JR Shinjuku Station, South Exit, just outside ticket gate. See map below.
Guide contact will be provided after you register.